Home Page
20Years' Experience in IT
Coral Springs resident since 1985
The Friendly Computer Guru provides quality computer repair and technology services with a smile! We're honest, trust-worthy, affordably priced, and we know our stuff!
Common Services We Provide
Testimonials
Read Google Reviews of the Friendly Computer Guru



Cynthia Eisenberg
Coral Springs
Eric is literally a lifesaver. He recovered our business documents. Originally went to geek squad and they said they couldn't fix it. Brought to Eric and he fixed it with a great turn around time and price. Very friendly and professional. Highly recommend!


Ryan Rachels
Coral Springs
Best computer guy ever. Fix my computer with ease. Saved a ton of money compared to Best Buy. Not a single problem since he fixed it. I recommend to my neighbor across the street and he was impressed too.


Josh Morales
C.E.O of International Van Lines
My company has been using the Friendly Computer Guru for the past 3 years. Eric handles all of our IT related issues as well as handles some web design on the site. Due to the quality of his work we've decided to put him on a monthly retainer. We've worked with many IT guys in the past and Eric is by far the best. We would highly recommend him.


Eric was incredibly knowledgeable, professional, friendly, and timely. It was a pleasure to have his help and I will strongly recommend his services any time I can!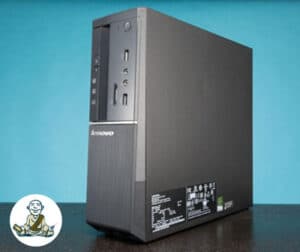 Like all computer manufacturers, Lenovo makes quality computers and poor computers. The good thing about Lenovo is that they are pretty predictable, unlike HP who is a complete crapshoot. Buy a premium line from Lenovo like Thinkpad or Yoga and get a high-quality computer. Buy a lower level Ideapad, flex, etc and get a low-quality laptop that will probably break within the first few years.
Popular Lonovo Desktop Models
ThinkCentre X1
ThinkCentre Tiny-In-One II
Chromebox Tiny
M80t Tower
M90t Tower
M720 Tower
M920 Tower
IdeaCentre 5i
Legion Tower 5i
Small Form Computers
M70s SFF
M80s SFF
M720 SFF
M920 SFF
IdeaCentre 3 (AMD)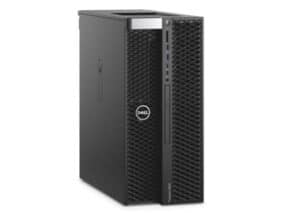 Dell is one of our favorite models. I find them to be reliable, solid computers offered at a fair price. Below are some of the Dell desktop models that we service.
Dell Inspiron Small Desktop (3471)
Dell Precision 7920 Tower (2020)
Dell Inspiron 27 7000 (7790)
Dell Precision 5820 (2019)
Dell G5 Gaming Desktop
Dell OptiPlex 7070 Ultra
Dell OptiPlex 7770 All-in-One
Dell OptiPlex 7460 All-in-One
Dell OptiPlex 7760 All-in-One
Dell Precision 5820 Tower
Dell OptiPlex 7060 SFF
Dell Inspiron Gaming Desktop (5680)
Dell Inspiron 27 7000 All-in-One
Dell XPS Tower Special Edition (8930)
Dell Optiplex 5050 Micro
Dell XPS 8900 Special Edition